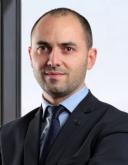 Bertrand Blond, Director of Cyberdefense Information Systems, Commandement de la Cyberdéfense
By cultivating innovation in the service of operational performance, Bertrand Blond joined the Cyberdefense Command in 2018, as head of the capability and innovation office, in charge of steering the equipment strategy and cyber defense programs.
Digital native, he supported and operated digital transformation projects in France and Europe. After having held... various roles of RSI and CIO for more than 20 years, he was elected "CIO of the year BIG DATA 2017" by the magazine IT for Business.
Faced with the security challenges associated with the increasing digitization of companies; he now shares his technological and managerial experience for the benefit of the cyber capability weapons programs of the Ministry of the Armed Forces. more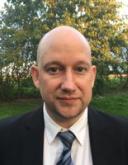 Yves Destrebecq, Head of Fraud Prevention, HSBC
Since 2014 Yves Destrebecq has held the position of Fraud Prevention Manager at HSBC in France, following more than 20 years of professional experience in various companies. Yves has set up and piloted the fraud prevention program at HSBC, consisting in particular of monitoring, studies and piloting of IT projects, raising awareness among customers and employees through... events, training and regular communications. He also represents HSBC on certain interbank committees. more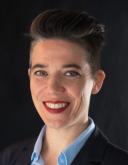 Carole Fromont, Country InfoSec Officer, Bank of America
Carole Fromont is Country Information Security Officer for France and other countries in the EMEA region. She joined Bank of America after working for 21 years at the Central Bank. At the Banque de France, her various experiences as an IT project manager, as a back-office manager or as a money market dealer in the trading room, led her to play a regulatory role... as an infrastructure supervisor. market manager and then cybersecurity compliance manager. She is a graduate engineer from ENSIIE and obtained a diploma in financial market techniques from ITM. She is based in Paris. more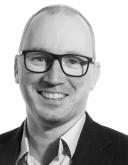 Christophe Ciavarella, Deputy CISO, Crédit Mutuel Arkea
Christophe Ciavarella is currently the Deputy CISO of a Regional French bank & insurance Company, Crédit Mutuel Arkea. He is involved in the definition of the Information Security Strategy and roadmap of the Group, acting as a pathfinder to stay on the cutting edge of cybersecurity... practices and innovations. In the recent past Christophe was working in the space transportation industry - ArianeGroup -, acting as a delegated CISO for a business unit in charge of governmental strategic activities. more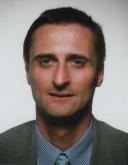 Xavier Aghina, CISO, W-Ha
Information Systems Security Manager (ISSM) at W-HA (ORANGE subsidiary) - in charge of maintaining the security of the company's systems and programs to ensure that information assets are properly protected. Also, Xavier Aghina guides in the identification, development, implementation and maintenance of processes to reduce information technology risks, react to incidents,... establish appropriate standards and controls through the implementation of internal or regulatory policies and procedures. As a member of Clusif and Cesin, we actively participate in "CISO" working groups and meetings in order to compare points of view, take advantage of feedback and exchange in complete transparency. more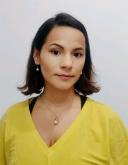 Marcela Quiroga, Head of Risk SSI, Klesia
An electronic and telecommunications engineer who started her professional career in management at Telefonica Telecom Colombia, Marcela reoriented herself towards cyber security where she was part of the first team dedicated to information security at Movistar Colombia as as Security Officer. During her years at Telefonica, she participated as an ISS referent in a... full stack project for Telefonica LATAM as well as in the construction of policies aimed at the prevention of sensitive data leaks and the management of digital risk. In France, she worked with the cyber security team at BNP Paribas primarily on a global project of data classification and security. Between 2020 and 2022, Marcela's experience at the Institut Curie as Deputy CISO and as support for the DPO function gave her a vision of the cyber and regulatory issues of an organization belonging to both the fields of health and research. This year, she will begin a new experience in risk management with insurance company Klesia in the RSSI team, with the main mission being the management of the organization's SSI risk. more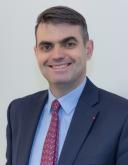 Nicolas Malbec, Head of Cyber Planning Office, Commandement de la Cyberdéfense
Nicolas Malbec is responsible for operations planning at the Cyber Defense Command. He is also director of the Cyberdefense and Security course at École Hexagone, an IT school based in Versailles and Clermont-Ferrand. His career in the Navy led him to the command of warships and to positions of responsibility in digital. An ANSSI SSI expert, he served as CISO for... the Navy where he was also Director of Digital Transformation. He wrote the Navy's data policy and roadmap which led to the creation of the Marine Data Service Center in Toulon and the Maritime Artificial Intelligence Center in Brest. more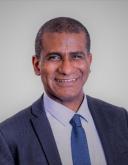 Jean-Paul Joanany, Chief Information Security Officer, Action Logement Services
As CISO of Action Logement Services, Jean-Paul Joanany began his career in aeronautics and the development of embedded systems. After working for start-ups specializing in financial transaction security, he continued his career as an Information System Architect/Urban Planner, then as CISO in insurance companies. These experiences allow him today to have... an in-depth knowledge of IS. He has thus forged a cross-functional vision of their organizations and their operations, and adopts a holistic approach to their security and the risks they incur. more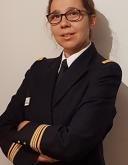 Sara Sellos, Defense Sector Coordinator, ANSSI
38 year-old Sara Sellos is senior engineer for armament studies and techniques, Defense sector coordinator at the National Agency for Information Systems Security (ANSSI). She graduated from ENSTA Bretagne specialising in computer science and automatic embedded systems, and started her career at the Directorate General of Armaments in the fields of Operational... Information Systems and Telecommunications.
As a cyberdefence technical-operational architect at the Center d'Analyse Technico-Opérationnel de la Défense in 2017, her mission was to conduct prospective studies to prepare the French Armed Forces to counter future cyber threats, in the context in which more and more States are conducting and assuming their cyber offensive actions in operational theatres.
In 2021, she joined the National Agency for Information Systems Security as Defense sector coordinator. Her mission is to support the Defense ecosystem in taking into account cybersecurity issues and challenges.
Sara is a member of the network of digital combatants of the Ministry of the Armed Forces and of the circle of women in cybersecurity. She is convinced that women, whatever their age, must be more present in the French cyberdefense ecosystem in order to strengthen the nation's sovereignty and digital security. more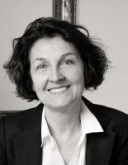 Sabine Marcellin, Partner, Level Up Legal
Sabine Marcellin is a partner at Level-Up Legal and practices digital and cybersecurity law.
She has been a member of the Paris Bar since 1997 and has developed experience in IT law, both in private practice and in companies. She founded the Lamy Guide to Digital Law in 1995 and has been its editor for 20 years. She is co-author of the books Protection des... données personnelles (Editions Législatives, 2017) and Secret des affaires (LexisNexis, 2019) more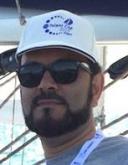 Rehan Tinnin, Global Chief Information Security Officer, BNP Paribas Wealth Management
Rehan Tinnin is the Global Chief Information Security Officer for BNP Paribas Wealth Management division since 2018. He has an extensive previous experience in IT working on major Digital transformation programs for the Bank throughout different business areas (Corporate, Investment, Retail,..) and different geographical locations around Europe and Asia. Graduated... from IAE Lyon and Paris Dauphine university, Rehan is currently based in Paris. more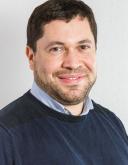 Younes Tahar-Chaouch, Senior Solutions Engineer, BeyondTrust
Younes Tahar-Chaouch est Senior Solutions Engineer chez BeyondTrust, leader des solutions PAM. Fort d'une expérience de plus de 20 ans dans la sécurité IT, il accompagne les clients dans la définition et la mise en place de leur stratégie de sécurité des données et ressources critiques afin de les aider à protéger et gérer leurs identifiants, accès... et sessions privilégiés. Younes Tahar-Chaouch is Senior Solutions Engineer at BeyondTrust, leader in PAM solutions. His 20-year experience in the IT security area allows him to serve BeyondTrust customers and partners in the definition and implementation of their resources and data security strategy, in order to help them protect and manage their privileged credentials, passwords, access and sessions. more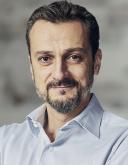 Renaud Perrier, SVP, International, Virtru
As Virtru's SVP of International, Renaud is charged with Virtru's operations and technology partnerships in EMEA and APAC. Renaud brings more than 20 years of sales engineering, product management and partnership development expertise to Virtru. Prior to joining the company, he co-founded We Advocacy, and before that, was Chief Product Officer at LumApps overseeing... the collaborative platform provider's product strategy and marketing. Before that, Renaud spent eight years at Google, where he developed its global ISV program and helped launch Google Cloud solutions in EMEA. Earlier in his career, Renaud held sales engineering positions at Microsoft. Renaud holds a Master of Engineering degree in Robotics, IT, and Management, from École d'Ingénieurs en Sciences et Technologies du Numérique. more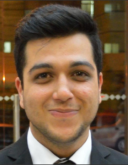 Mouad El Kathabi, Cybersecurity Analyst, Cybersel
As a certified Cybersecurity Analyst, I spent over two years providing Cyber Threat Intelligence services to a small, medium and large enterprises. I had the opportunity to work on various geographical markets including EMEA, APAC and North America and different industries such as Pharmaceuticals, Retail, Editing, IT, Agriculture, Banking and Logistics. My role... focused on improving data leak detection capabilities, drafting incident reports and data collection from the various layers of the internet (dark, deep and clear web). I also managed remediation workshops and playbooks, while helping customers create their own action plans. As such, it is important for me to link the technical aspect of security to its business stakes. Therefore, I joined Cybersel as a Customer Success Manager (CSM). Driven by customer centric service, my main is goal is to support large French enterprises while addressing their security pain points on a wide array of use cases. Hence, I help them qualify their needs and assist in defining the products that would best fit their needs. I also manage onboarding processes, training and technical support tasks to help our customers make the most out of the tools they have. These activities are part of a larger corporate program at Cybersel which includes consulting services that are used by our customers. Cybersel is a leading value-added software reseller that is focused on providing top-tier services on a portfolio of security related software including Attack Surface Analytics. more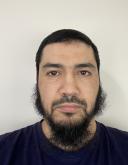 Rachid Mekdoud, Senior Sales Engineer, OPSWAT
Rachid Mekdoud is a senior sales engineer at OPSWAT. With more than 20 years of experience with various international integrators and software editors, he is at the service and listens of several companies to help them with their cyber security projects. He trains partners to bring the OPSWAT vision and promotes the program "OPSWAT Academy" which is free, open to... all and which allow to learn cyber security from scratch. He has significant experience in various areas of IT allowed him to specialize in the Critical Infrastructure Protection (CIP). It allows OPSWAT's customers to benefit from the best cyber security solutions. He is very interested about the impact and effectiveness of AI (Artificial Intelligence ) applied to cybersecurity in the industrial field, OT (Operation Technology). more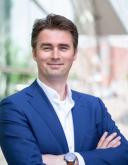 Jelle Wieringa, Security Awareness Advocate, EMEA, KnowBe4
Jelle Wieringa has over 20 years of experience in business development, sales, management and marketing. In his current role as Security Awareness Advocate for EMEA for KnowBe4, he helps organizations of all sizes understand why more emphasis is needed on the human factor, and how to manage the ongoing problem of social engineering. His goal is to help organizations... and users increase their resilience by making smarter security decisions. Previously, Wieringa was responsible for building an AI-driven platform for security operations at a leading managed security provider. more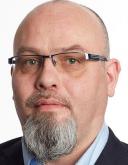 Mario Massard, Senior Systems Engineer, Illumio
20+ years of IT network & security experience on assisting & advising South EMEA small to large enterprise, with last 10 years on big data, siem, privileged access & identity management, zero trust security, at Splunk, Bomgar/BeyondTrust, and now Illumio.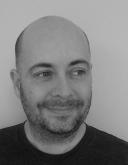 Jason Kent, Hacker in Residence, Cequence Security
For over the last 20 years, Jason has been ethically peering into Client Behavior, Wireless Networks, Web Applications, APIs and Cloud Systems, helping organizations secure their assets and intellectual property from unauthorized access. As a consultant he's taken hundreds of organizations through difficult compliance mine fields, ensuring their safety. ... As a researcher he has found flaws in consumer IOT systems and assisted in hardening them against external attacks. At Cequence Security Jason does research, community outreach and supports efforts in identifying Automated Attacks against Web, Mobile, and API-based Applications to keep Cequence's customers safe. more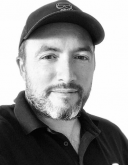 Cedric Lochouarn, Cloud Security Sales Specialist, Palo Alto Networks
After 20 years of experience in sales and management positions in engineering and IT, Cédric Lochouarn joined Palo Alto Networks a year ago as Cloud Security Sales Specialist. He is in charge of developing the Prisma Coud offer, a native cloud security platform, with strategic accounts in France. Passionate about the implementation of DevSecOps practices, he has... been supporting clients for several years on cloud technology adoption projects and cloud and DevOps-related security transformation projects. Cédric is an engineer with a degree from Centrale Supélec and an MBA from IAE Paris. He is a co-organizer of a Security Meetup group. more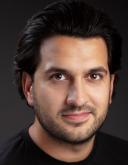 Stephen Roostan, VP EMEA, Kenna Security
Roostan has over a decade of experience in cyber security and transformation projects, his role at Kenna is to rapidly grow the EMEA organisation to meet the customer demand for risk-based vulnerability management. Prior to Kenna he held senior sales roles at Forcepoint, Citrix and Imperva, focusing on IT solutions for complex, enterprise requirements. Roostan has... a passion for driving equality alongside enabling flexibility at work for modern lifestyles. He has held steering committee roles in companies looking to close the gender pay gap and develop careers for working parents, and strives to find and support equality initiatives across the workplace and industry. He believes that creating a collaborative and supportive working culture is hugely productive for both an organisation and its employees. more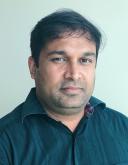 Mr A Karthik, Chief Technical Evangelist, ManageEngine
Karthik Ananda Rao has over 20 years of IT experience, having started his career as a Network Administrator at Zoho. Today, He is the Chief Technical Evangelist for ManageEngine and heads the Technical Research and Marketing Team for MENA region. He has hands-on experience in all IT domains - vis-a-vis - IT/Enterprise Service Management, IT Operations Management,... Active Directory and Identity Management, Security and Information Event Management, Unified Endpoint Management, Privileged Access Management, and Data Analytics. He represents ManageEngine at all trade shows and events, be it physical or virtual, across MENA primarily (and the rest of the world, depending on his activity schedule) and leads the team during webinars and seminars. He is an enthusiastic speaker and is often spotted at Industry events across the region. He has had the privilege to deliver guest lectures at quite a few educational institutions across Oman, Malaysia, India, France, Morocco, Belgium, UK and the US. more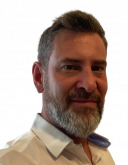 Nicolas Drémont, Senior Sales Engineer, Imperva
With more than 20 years of experience in the field of cybersecurity, Nicolas Drémont has now been an expert in application security for 9 years within the pre-sales teams of Imperva, a leading publisher in the field of application protection and sensitive data.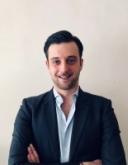 Valentin Pourrinet Cybersecurity Account Manager, Darktrace
Valentin is Account Manager at Darktrace, the world leader in Cyber AI for cyber defense. At Darktrace, Valentin works with leading French and Swiss organizations from all industries, from private equity firms to the media. Valentin supports these organizations in the deployment and operation of advanced technologies. Since Valentin joined Darktrace, the company... has grown to 4,500 customers and has received numerous awards including: Fast Company Most Innovative Companies 2019, Forbes Cloud and CNBC Disruptor 50. Valentin holds a double master's degree from the prestigious London School of Economics and UCL. more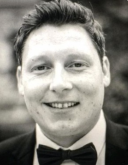 Nicolas Imbach, Inside Sales Representative, Cofense
Nicolas imbach, Intuitive and driven account executive with extensive experience within Sales and Marketing, retaining and upselling enterprise level clients across EMEA. Now celebrating 5 years of developing the French market for Cofense with a focus on client relationship and Partner.